Dental Crowns & Bridges – Chesapeake, VA
Reclaiming Your Healthy, Beautiful Smile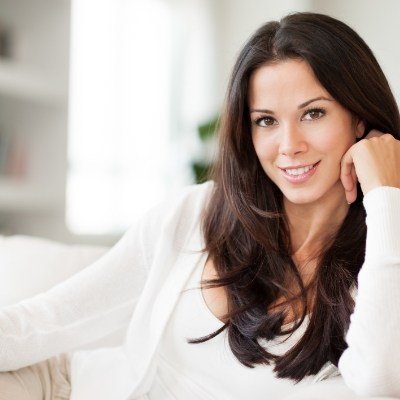 At Troisi Dentistry in Chesapeake, our goal is always to help patients achieve and maintain a healthy, beautiful smile. Unfortunately, this isn't always possible even for those patients with the most diligent oral health care routines. When tooth decay or damage occurs, we do our utmost to maintain as much tooth structure as possible by providing conservative treatment plans. We also work with an eye toward the end result because a truly repaired smile should look as good as it feels. To repair moderate damage to a single tooth or replace a severely damaged tooth, we may be able to use tooth-colored dental crowns and fixed bridges to recreate your healthy smile. If you need help repairing dental damage or decay, call to schedule a consultation to discuss dental crowns and bridges in our Chesapeake, VA dental office right away.
Dental Crowns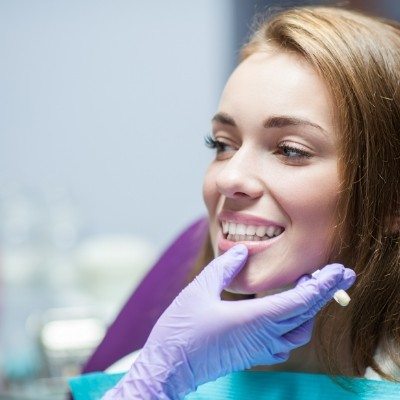 Dental crowns, as you might have guessed based on the name, are restorations that sit over the top of a damaged tooth – like a crown. Crowns are crafted to perform two roles in dental restoration. First, they repair and replace the lost tooth structure to recreate your bite's proper function and alignment. Second, dental crowns protect your remaining tooth structures from additional damage or decay, preserving the remaining healthy parts of the tooth.
Indications for Dental Crowns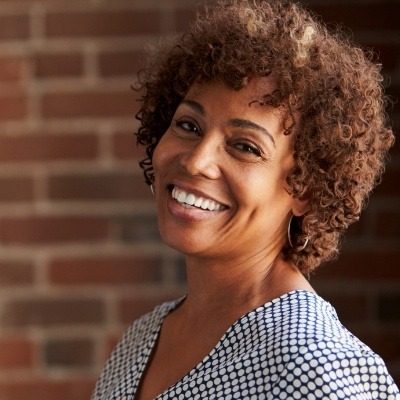 We can use dental crowns in a wide range of treatment plans to address several different oral health concerns, including the following:
Decay or damage too severe to be repaired with more conservative treatment options
To protect root canal treated teeth
To improve the appearance and function of the smile as part of a cosmetic dentistry treatment plan
To replace missing teeth as part of a fixed bridge or dental implant- supported restoration plan
Fixed Bridges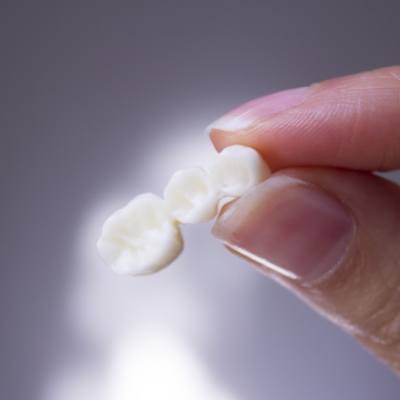 Fixed bridges are used to literally bridge a gap in your smile. These tooth replacement prosthetics can be used to replace one or a few consecutive missing teeth. The replacement tooth or teeth, called pontics, are fused on either side to dental crowns. These crowns are then cemented into place over healthy teeth on either side of the gap, anchoring the replacement teeth firmly in position to recreate your smile.
The Dental Restoration Process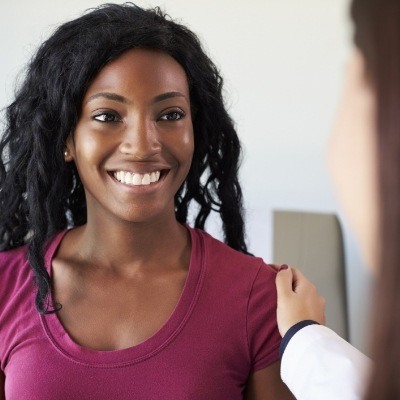 Most dental crowns and fixed bridges are placed in two visits to our dental office. At your first appointment, we prepare your tooth or teeth by removing any damaged structures and shaping the tooth to accommodate the space taken up by a dental crown or bridge. Once your teeth are prepared, we take impressions that will be used by our dental lab to craft a dental crown or bridge. Before you leave, we place a temporary crown or bridge to protect your prepared tooth until your high-quality final restoration is complete. When the dental crown or bridge is returned from the lab, you'll come back to see us for your second appointment. This shorter visit is simple. We remove your temporary and replace it with the custom restoration. Then, you leave the dental office with a beautiful smile.