Advanced Dental Services & Technology – Chesapeake, VA
Elevate Your Oral Health
At Troisi Dentistry, we're proud to say that we truly have a state-of-the-art dental office filled with some of the latest and greatest dental technology available today. With the newest tools, we're able to provide an even broader scope of care in less time while keeping our dental patients more comfortable. Sounds nice, right? They allow us to do everything from diagnostics to treatments to dental patient education at a much higher level, all of which will lead to you enjoying a happier and healthier life filled with more beautiful smiles.
Committed to State-of-the-Art & Comfortable Dental Experiences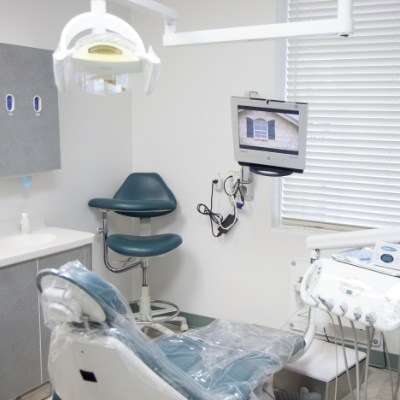 Earlier, More Accurate Diagnoses
Improved Dentist-Patient Communication
Crowns Ready in Just One Day
Intraoral Cameras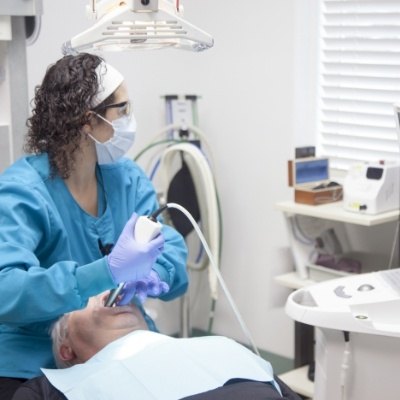 Wouldn't it be great if you could actually see what your dentist was talking about? Much of our job at Troisi Dentistry is simply trying to explain things patients can't see, and it would be so much easier if we could just SHOW them what we were looking at. With the Sopro Life intraoral camera, we now have that capability.
This small, camera-tipped wand is no bigger than a pen, and it can be easily maneuvered within the mouth to capture high-resolution images of the teeth and gums we can instantly display on a large chairside monitor. These images make it much easier for our team to catch small dental issues and explain why we might be recommending a certain treatment. You'll finally be able to see your smile from your dentist's point of view, gaining a much deeper understanding of your dental health in the process.
All-Digital X-Rays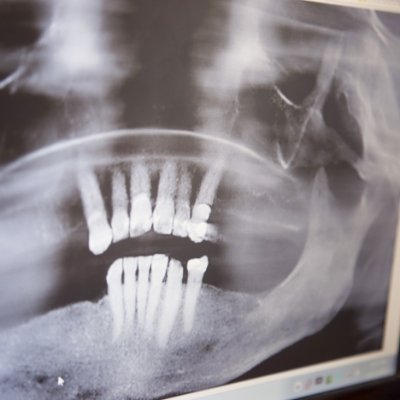 X-rays have long been an essential diagnostic tool in dentistry, and to make it even better, we have invested in the most advanced version of them. With digital X-rays, we're able to capture crystal-clear images of the surfaces below your teeth in gums in seconds without needing to develop them using harsh darkroom chemicals like in the past. These images can then be displayed on a chairside monitor for your dentist to go over them with you. They can point out what they are seeing so you can know exactly what is going on with your smile.
And better yet, these X-rays also expose our patients (and us!) to 90% less radiation compared to traditional ones. Plus, because everything is entirely digital, the images can be instantly stored, sent, and augmented to make them easier to understand. They especially make getting insurance approval for certain procedures a breeze!
3D Cone Beam Scanner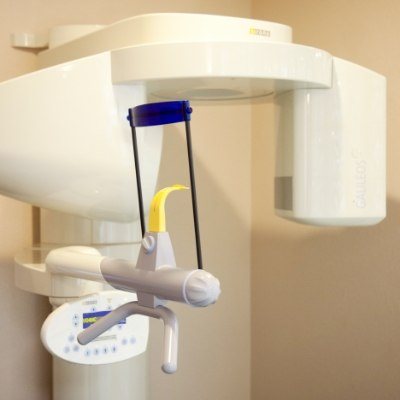 Sometimes, we need a little bit more information than what a regular X-ray can tell us. In these situations, we like to use our Galileos 3D cone beam scanner. It's able to create a fully three-dimensional X-ray image of your teeth, jaw, and other surrounding structures, including soft tissues. It isn't as detailed as a regular X-ray, but it allows us to see different things such as the locations of nerves, infections, or un-erupted teeth.
In addition to giving us a global understanding of your dental health, this kind of image also enables us to precisely plan more complicated procedures such as a wisdom tooth extraction or dental implant placement. We'll be able to find the perfect place in your jaw to operate without interfering with any of the sensitive nerves. In the end, this will lead to both a successful procedure as well as a quick and virtually painless recovery.
Cavity Detection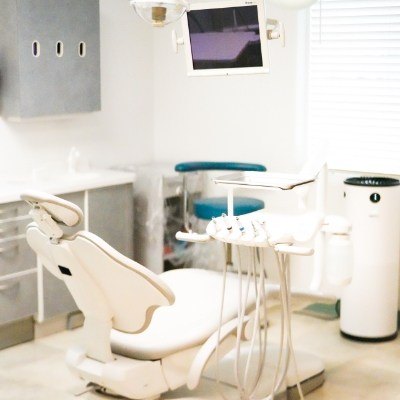 One of the most important things we do in dentistry is trying to catch tooth decay as quickly as possible. When discovered in its earliest stages, tooth decay can often be reversed using conservative treatments to prevent a cavity from ever forming. In the past, trying to find decay only consisted of a dentist using their eyes and a small metal probe, and this left many hard to see areas of decay undetected until it was too late. But now, thanks to our Sopro Life Cavity detection system, it's easier than ever to keep your smile healthy and whole.
This system uses a focused beam of light to scan the enamel, and this creates a sound and a readout your dentist can observe to determine the state of your teeth. It is able to detect even the slightest hint of decay, much smaller than a traditional exam would be able to find. With this information, we'll be able to intercept decay more quickly to help preserve more of your natural teeth over time.
CEREC ® Same-Day Dental Crowns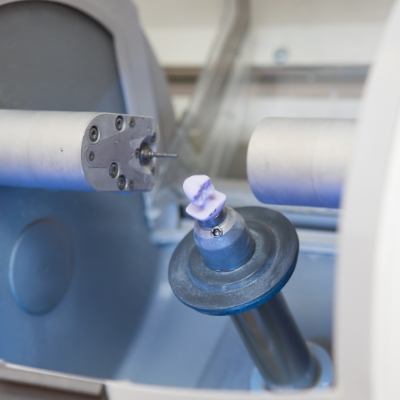 When dental crowns are made at a separate laboratory, patients often have to wait weeks for their new restoration while having to worry about protecting a temporary crown. Thanks to CEREC®, though, we have the ability to make dental crowns right here at our dental office, meaning we can have the final restoration ready on the same day that we take an impression. You don't need to wait to restore your grin; it can all be done in one appointment.
Learn More About CEREC® 1-Visit Crowns