Restorative Dentistry – Chesapeake, VA
Rebuild Your Smile in Any Way We Can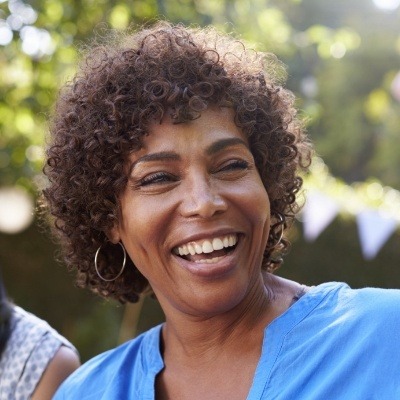 Everyone at some point in their life needs a little restorative dentistry, whether that be for a chipped, cracked, decayed, or missing tooth. These little problems can quickly turn into big ones for both your smile's appearance and health if neglected, but at Troisi Dentistry, we're ready to rebuild your smile in any way we can. Using our high-quality materials and state-of-the-art dental technology, we're able to provide dental restorations that are virtually indistinguishable from real teeth, and that's certainly worth smiling about. There's no need to face the world with an incomplete set of teeth anymore. To schedule an appointment, simply contact us today for restorative dentistry in Chesapeake, VA.
Why Choose Troisi Dentistry for Restorative Dentistry?
CEREC One-Visit Dental Crowns Available
Same-Day & Walk-In Appointments for Dental Emergencies
3D Cone Beam Scanner for Precise Treatment Planning
Tooth-Colored Fillings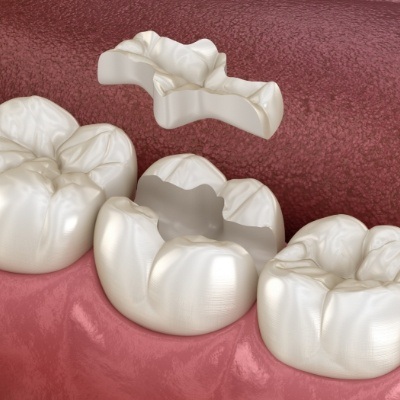 For decades, the best way to repair a tooth with a small cavity typically involved the use of a metal amalgam filling. While this material is very strong and durable, it does have a few drawbacks. Amalgam always leaves a large gray mark on a tooth, and over time, these fillings actually make a tooth more likely to crack. At Troisi Dentistry, our goal is to restore both your smile's health and appearance whenever you come to see us, which is why we instead only use composite resin tooth-colored fillings.
Composite resin is ideal for dentistry for a few reasons. Firstly, it's strong, durable, malleable, and can be trusted to last just as long as a traditional amalgam filling. Also, it has a big advantage that it can be specially shaded to match a patient's tooth color, making it practically invisible. Plus, the material also allows your dentist to preserve more of your natural tooth's structure when placing it, which gives you a tooth that can be trusted to stay in one piece for many years to come.
Dental Crown & Bridge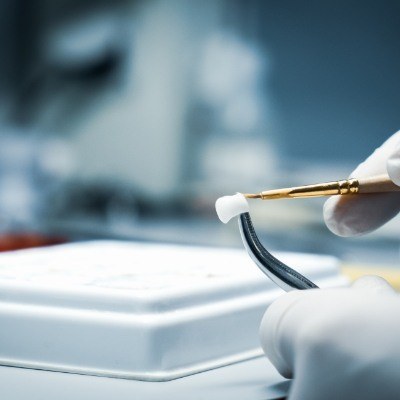 When it comes to repairing broken and decayed teeth or even replacing missing ones, dental crowns and bridges are two of the most tried and trusted treatments in all of dentistry. With a crown, we can restore a damaged tooth to its original shape, size, and strength in just one appointment, and with a bridge, we can quickly close the gap in a person's smile and bring back their confidence at the same time.
Learn More About Crowns & Bridges
Root Canal Treatment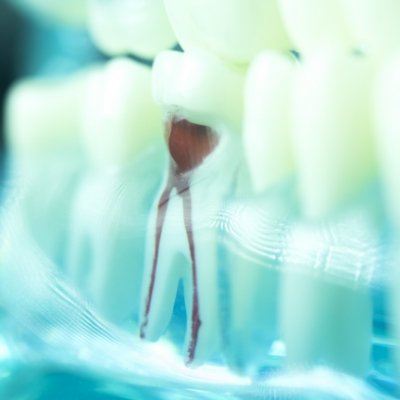 Sometimes, because of decay or an injury, bacteria can find its way deep inside of a tooth, causing an infection. When this happens, a patient may experience severe pain or sensitivity to hot and cold foods. If left untreated, it's possible for the tooth to be lost.
Thankfully, a tooth with this kind of problem can be saved with a straightforward root canal procedure. During a root canal, Dr. Troisi will clean out the interior of the tooth, remove any traces of bacteria and infection along with the tooth's nerve, and fill it with a safe substance. Then, once the inside of the tooth is clean, we'll place a protective crown over it, restoring its strength, structure, and appearance. With today's technology, a root canal is now a simple and painless procedure. In just a single appointment, we can address your situation and restore your oral health and wellbeing.
Learn More About Root Canal Therapy