Gum Recontouring – Chesapeake, VA
Reveal a More Proportionate Smile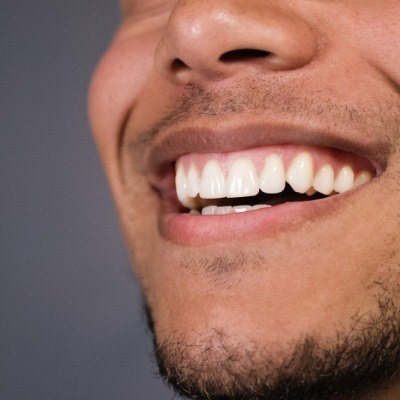 Countless individuals wish to improve the appearance of their teeth, but they might not give much thought to another aspect of their smile — their gum tissue. If more than a few millimeters of your gums are visible when you smile, it can throw off your gum-to-teeth ratio and give you what is commonly referred to as a "gummy smile." Fortunately, modern dentistry offers an elegant and permanent solution to this aesthetic issue: gum recontouring in Chesapeake, VA available at Troisi Dentistry.
What Is Gum Recontouring?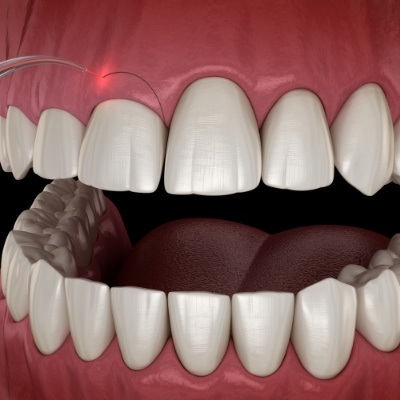 Gum recontouring, which is sometimes called gum contouring, is a minimally invasive cosmetic dentistry procedure. Dr. Lucia Troisi uses a soft tissue laser to gently trim away excess gum tissue, revealing more of the dental structure underneath. She can also use the procedure to correct an uneven gumline. Depending on your goals for your smile, you can opt to have gum recontouring performed around one tooth, several teeth, or many teeth.
Thanks to the soft tissue laser, the process is quick and comfortable. Most patients do not even need local anesthesia. And since the laser is so precise, you can be confident that your results will be absolutely gorgeous.
Benefits of Gum Recontouring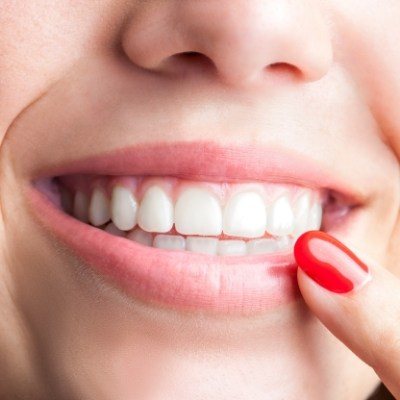 Gum recontouring offers some noteworthy benefits:
The results are permanent – Your gum tissue will not regrow to interfere with your smile's aesthetics.
The results are natural-looking – Onlookers will notice your beautiful smile, not that you have had a bit of work done on it.
It can correct a number of "illusions" – Uneven gums can produce the illusion that your teeth are crooked, misshapen, or smaller than they should be, but gum recontouring lets your smile's natural beauty shine through.
It can open the way for further treatments – Removing excess gum tissue can make you a candidate for porcelain veneers, which can help to complete your smile transformation. It can also make room on a tooth so it can support a restorative crown.
The procedure is fast – Many patients get their gum recontouring procedure completed in a single appointment in our dental office.
How Much Does Gum Recontouring Cost?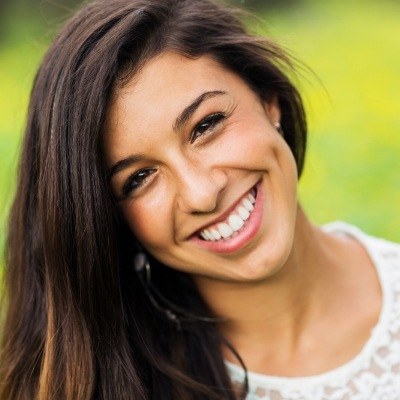 Our team will discuss pricing with you when you come in for your cosmetic consultation. The price of gum recontouring often depends on the extent of the procedure. Logically, trimming the gums near one tooth will require less time and resources than doing so for multiple teeth.
Dental insurance does not typically cover gum recontouring because in most cases, it is a purely elective procedure. However, if your gum recontouring is necessary before you can receive a restorative crown, your insurance might cover part of its cost. Our team will be happy to help you figure out the ins and outs of your coverage and use it to your greatest advantage.
If your insurance won't cover gum contouring, or you do not have insurance, other options are available. You may qualify for financing through CareCredit. We also have an in-house membership plan that provides a 20% discount on cosmetic treatments.
Would you like to learn more about gum recontouring or schedule your cosmetic dentistry consultation? Contact our friendly team today.