Children's Dentist – Chesapeake, VA
Giving Little Smiles a Strong Start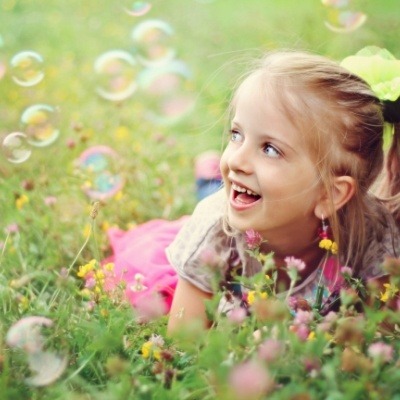 Early-age dental appointments are absolutely essential to ensuring a lifetime of healthy smiles, and at Troisi Dentistry, we love to serve Chesapeake's littlest citizens. Using a combination of specialized dental treatments, a gentle touch, and education, we'll take care of your child's teeth and help them form helpful habits that will serve them well into adulthood. And we'll always go out of our way to make sure they have calm, cool, and relaxed visits with our trusted children's dentist in Chesapeake, VA.
Why Choose Troisi Dentistry for Children's Dentistry?
Insurance Welcome & In-House Dental Plan Offered
Upbeat, Experienced Team Members
Same-Day & Walk-In Visits for Dental Emergencies
Dental Checkups & Teeth Cleanings for Kids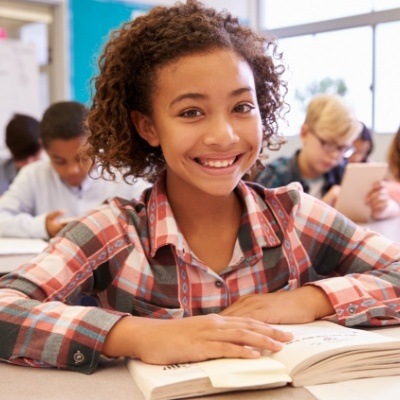 Our team recommends that you begin bringing your son or daughter in for six-month dental visits by the time they turn one year old, or when their first tooth starts peeking past their gumline – whichever comes first. These regular visits help Dr. Troisi monitor your little one's oral development, allowing her to spot patterns and treat potential problems early on. As your child grows older and their teeth start coming in, our team will also add thorough cleanings to these appointments.
Dental Sealants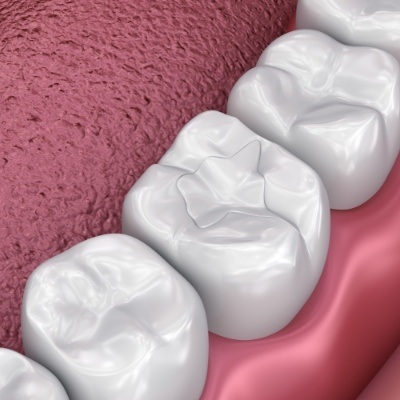 The back teeth (called the molars and premolars) have pitted and grooved chewing surfaces, which make them excellent for breaking down food, but it also makes them very vulnerable to developing cavities. These uneven surfaces often trap plaque and food particles and can be extremely hard to clean while brushing, especially for young children. Fortunately, Dr. Troisi has a simple solution that can give a smile extra protection right where it needs it: dental sealants.
A dental sealant is a clear, thin layer of a plastic-based substance that can be applied to the teeth (most often the back teeth) at the end of a regular checkup and cleaning. This will create an invisible barrier that plaque, bacteria, and acids cannot penetrate, effectively preventing both tooth decay and cavities. They only take minutes to apply, and they can last for years with consistent oral hygiene.
Fluoride Treatments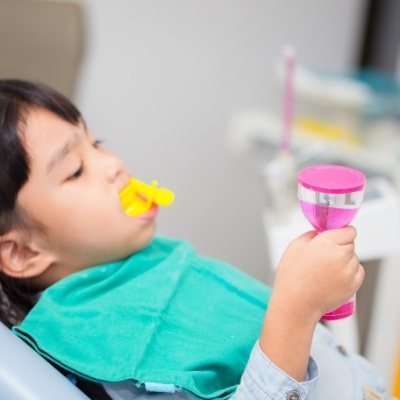 Fluoride is a natural mineral that has long been shown to have oral health benefits, which is exactly why it's added to most toothpaste and public water sources. When exposed to the teeth, it's actually able to replace the minerals that have been lost due to the bacteria, plaque, and acids that our smiles encounter every day. We can provide your little one with topical fluoride treatments at the end of their checkups to make sure their smile stays healthy and strong between appointments.
Tooth-Colored Fillings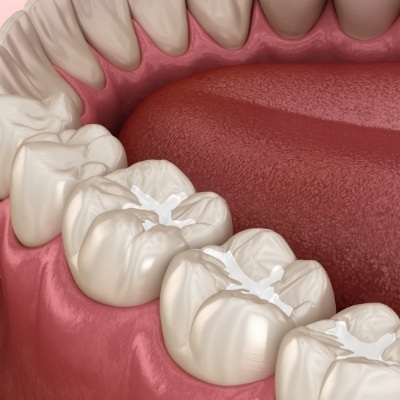 Even with the preventive measures our team takes to safeguard your child's smile, cavities can still happen. Luckily, we can repair their pearly whites without having to place an obvious metal filling like in the old days. Instead, Dr. Troisi uses composite resin to restore the structure of your child's tooth that has been lost to decay. As the name implies, tooth-colored fillings can be shaded to match the appearance of your child's tooth, allowing them to smile like they never had a cavity in the first place.
Athletic Mouthguards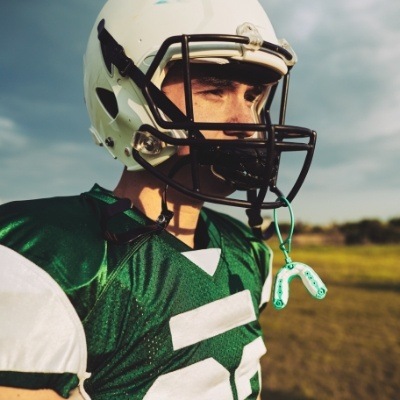 Do you or your child regularly participate in sports? Did you know that up to 40% of ALL sports injuries are actually dental injuries? And that's true whether a sport involves contact or not! When people and objects are flying around at high speeds, accidents happen, and a lot of the time, it's the teeth that pay the price. This is why everyone should invest in a custom-made sports guard from their dentist. It will not only protect the teeth, lips, and mouth from unexpected impacts, but research has shown it can also reduce a person's chances of sustaining a concussion.
Our sportsguards are specially made for each and every patient using a strong and flexible material. This makes them much more comfortable and protective than any generic sportsguard you can buy at the store. They help athletes stay in the game longer and have one less thing to think about, which is always appreciated!