Cosmetic Dentist – Chesapeake, VA
Enhance the Beauty of Your Smile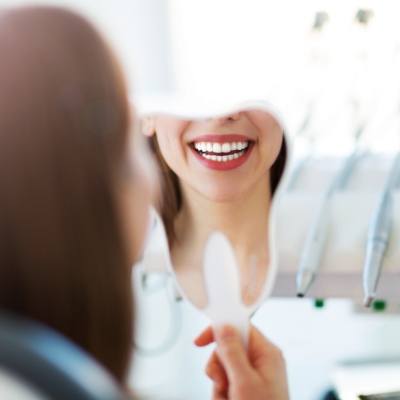 Does your smile fill you with confidence, or do you feel self-conscious of it because of stained, cracked, chipped, misaligned, or crowded teeth? In the second case, we're happy to offer several of today's most popular options from our cosmetic dentist in Chesapeake, VA, helpubg you enhance the beauty of your smile.
During a special consultation appointment, Dr. Lucia Troisi will closely examine your teeth and help you understand your needs. Then, after a discussion about your own goals, we can go over your dental treatment options. Your final cosmetic dentistry plan will be designed exclusively around your unique needs and your goals. Many cosmetic dental services take just a couple of visits to complete with results that could be life-changing. Call our friendly dental team today to get started!
Why Choose Troisi Dentistry for Cosmetic Dentistry?
Experienced Dental Team Members Who Speak Multiple Languages
CEREC Same-Day Dental Crowns Available
In-House Dental Plan Makes Saving Easy
Veneers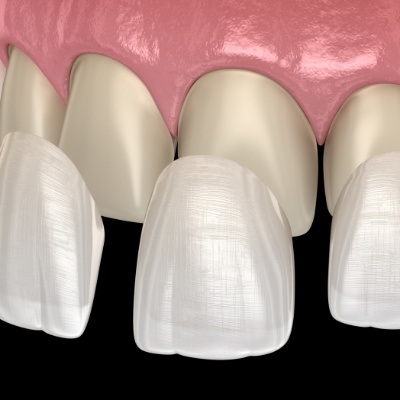 Often considered the one-stop shop of cosmetic dentistry treatments, veneers can fix several aesthetic issues with a single procedure. The veneers themselves are super-thin porcelain sheaths that are customized to completely cover the front surfaces of problem teeth. Whether you'd like to build up a misshapen tooth, conceal stubborn stains, or even close small gaps between teeth, veneers can do all of that and more in just two appointments.
Metal-Free Dental Restorations
If one of the teeth that shows when you smile becomes damaged, we won't simply place a metal crown over it and call it a day. Rather, we'll utilize a more elegant and natural-looking solution. With an all-porcelain crown, inlay, or onlay, we can easily repair a front tooth in a way that helps it seamlessly blend in with the rest of the smile. Dental porcelain can be shaded to perfectly match a patient's tooth color, and the material is just as strong and durable as a traditional metal crown as well. In the end, these restorations enable us to repair and enhance your smile without compromise, providing the best when it comes to both strength and beauty. In the end, we'll make it so only you and your dentist will know that you've had dental work done. This material is so lifelike that even we sometimes have trouble telling it apart from real teeth!
Learn More About Metal-Free Restorations
Cosmetic Dental Bonding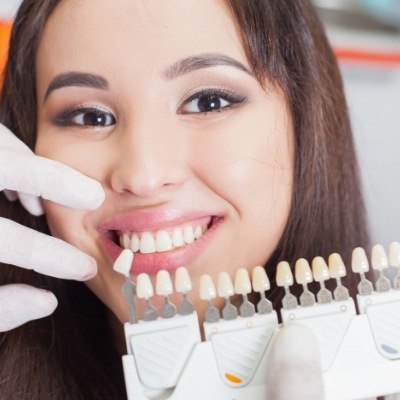 If you're looking to correct a small number of stains, chips, or gaps in your smile, then cosmetic bonding presents a quick and affordable alternative to veneers. Using composite resin that has been color-matched to your enamel, Dr. Troisi will sculpt over the flaws in question until the tooth appears nothing less than perfect. Then, she'll harden the resin with an ultraviolet light, and the process is complete after just a single visit.
Teeth Whitening
Coffee, wine, tea, tobacco, aging, and even genetics are all factors that can leave your smile looking dull and discolored, which can easily cause you to hide your teeth at every opportunity. Fortunately, we can turn back the clock on your smile and restore its natural shine with professional teeth whitening. Whether you want a quick in-office treatment or the option to whiten at home with your own custom-made kit, we'll give you exactly what you need so you can smile with complete confidence.
Gum Recontouring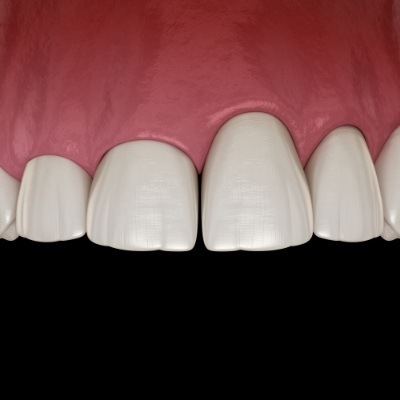 Sometimes, a smile might not look quite right for reasons other than the appearance of the teeth. The perfect smile has just the right proportion of teeth, lips, and gums, and when too much or too little show, it can really affect a person's appearance. For those who have an uneven gumline or too much gum tissue that shows when they smile, we can quickly remedy the problem with a procedure called gum recontouring.
For this, Dr. Troisi will use a soft tissue laser to painlessly reshape your gum line to perfectly frame your teeth. It can eliminate excess gum tissue to reveal beautiful, previously hidden dental structure underneath. This can all be done over the course of a single appointment, and the results are truly stunning. And, because of the soft tissue laser, you won't experience as much swelling or bleeding during or after the procedure, leading to a speedy recovery.