Implant Dentures – Chesapeake, VA
Complete Your Smile with Permanent Prosthetics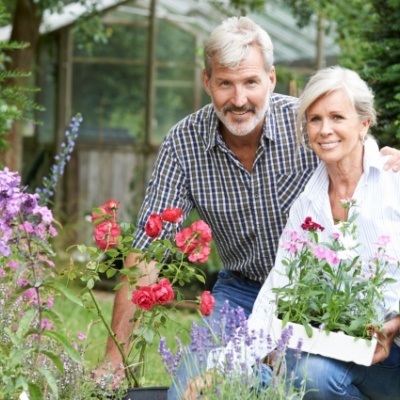 Dentures are one of the most sought-after tooth replacement solutions. When faced with a missing row of teeth, it's no surprise that most dentists continue to offer them as an effective method of treatment. However, even as far as they've come, they still lack the permanence, stability, and functionality of implant dentures in Chesapeake, VA. At Troisi Dentistry, Dr. Lucia Troisi will work to identify if you are a qualified candidate for treatment before helping you take the next step toward achieving a healthy, beautiful smile. Because many dental patients require preliminary dentistry treatments before undergoing dental implant surgery, our dentistry team will be by your side through it all to ensure your oral health and facial structure are in optimal condition for your future dental implants. To learn more about implant dentures from our Chesapeake, VA dentist and what they can do for you, contact our dental office to schedule an appointment today!
Why Choose Troisi Dentistry for Implant Dentures?
Start-to-Finish Dental Implant Placement In-House
Compassionate, Caring Dentist
Advanced Dental Technology for Accurate Results
What Are Implant Dentures?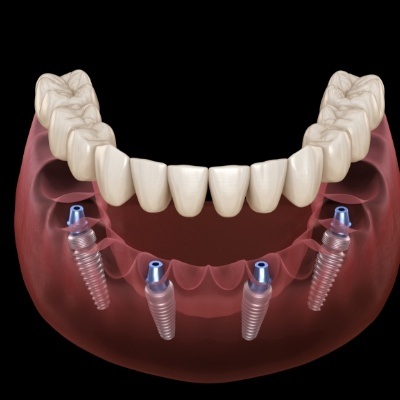 If you've ever wanted a tooth replacement solution that is permanent and mimics the natural tooth structure from the root to the crown, you cannot go wrong with choosing implant dentures. Consisting of between four and six dental implant posts that are surgically placed into your jawbone, this unique prosthetic includes metal abutments that serve as connector pieces as well as a custom-made denture designed to complete your smile.
While dentures may still capture the attention of many patients, dental implants in Chesapeake are quickly becoming even more popular with more than three million people are living with them and around 500,000 placed each year. When discussing with our team about the possibility of receiving implant dentures, you will discover there are two types to choose from:
Fixed/Permanent Implant Dentures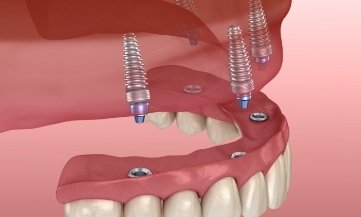 This hybrid prosthetic requires a sturdy jawbone to serve as the foundation for the four to six dental implants that are placed along the bone. Because this type of prosthetic cannot be removed, your denture will be secured to the implants to create a permanent smile that looks, feels, and acts just like regular teeth. This can make the oral hygiene process a bit easier each day.
Removable Implant Dentures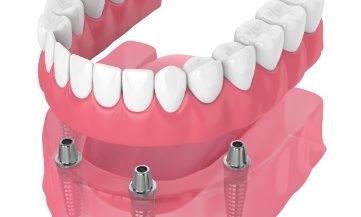 If you are more interested in a denture you can easily remove, you might consider what is called an "overdenture." These require less jawbone density and usually only two to five dental implants to serve as support. Held into place with a bar-retained or ball-retained device, you are free to remove your denture at night before bed and clean it separately from the rest of your mouth.
The Implant Denture Process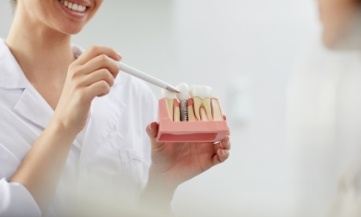 Every dental implant procedure is indeed different; however, the same steps must be followed to ensure successful placement:
The consultation with your implant dentist in Chesapeake will include discussing your candidacy for dental implants as well as the need for preliminary treatments.
The dental implant surgery will take place in our Chesapeake dental office, and Dr. Troisi will take on the role of placing each implant. After administering local anesthesia, she will begin to make small incisions in your gums to expose the bone and carefully place your implants before closing the gum tissue.
You will spend three to six months recovering at home to allow osseointegration to occur, which is the fusing of your implants with your bone and surrounding tissues. It is necessary to follow all instructions to avoid a potential delay or complications.
Once you are fully healed, you will return to our dental office to receive your metal abutments and final restoration.
Am I a Candidate for Implant Dentures?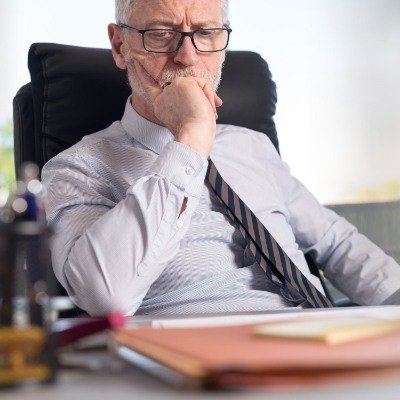 Worried you've waited too long to have your missing teeth replaced and think you'll be ineligible for implant dentures? You're not alone. Many individuals don't move forward with a consultation simply because they don't think they'll be considered for treatment. Do not fall victim to this mindset. Instead, schedule a consultation and allow Dr. Troisi to evaluate your smile. Even if signs of gum disease or jawbone deterioration are present, we can recommend necessary procedures that will treat your oral health and create a more stable environment for your future implants.
When meeting with our team, we will consider the following factors when determining your candidacy:
If you have enough jawbone to serve as a strong foundation for your implants and denture. If not, you'll need bone grafting or choose to wear a removable denture.
If your oral health is in good general condition and does not require periodontal therapy.
If your overall health is good enough for you to undergo minor oral surgery.
Benefits of Combining Dentures & Dental Implants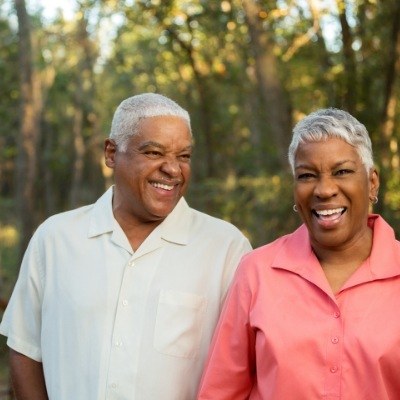 You will quickly discover that by choosing to combine dentures and dental implants, there are far more benefits than you could imagine, such as:
Continuous stimulation to your jawbone because of your dental implants and their ability to mimic the natural tooth root.
The ability to maintain a nutrient-rich, healthy diet without worrying about your prosthetics slipping or falling out.
Greater confidence when talking to others.
The opportunity to embrace a better quality of life.
A high success rate of placement (around 98%).
A cost-effective approach that doesn't require purchasing dental adhesives or specialized cleaning solutions and does not involve paying for frequent adjustments or replacements over time.