Invisalign – Chesapeake, VA
Discreetly Straightening Chesapeake Smiles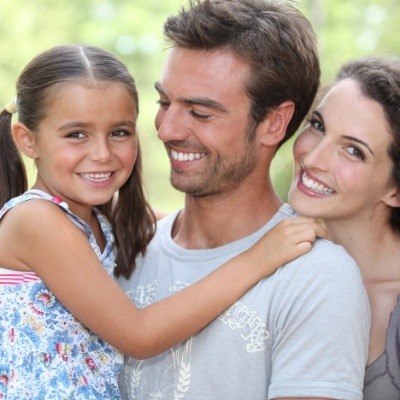 You don't have to wear traditional metal braces to achieve a straighter smile. At our Chesapeake, VA dental office, we can provide discreet orthodontic care with Invisalign. Instead of using metal brackets and wires, Invisalign uses a series of nearly invisible custom-made plastic alignment trays to move the teeth into their ideal positions. Do you want to learn more about Invisalign? The Troisi Dentistry team would be happy to talk to you about your cosmetic dentistry and orthodontic treatment options. Call our dental office to schedule your consultation to discuss options for orthodontics in Chesapeake, VA, including Invisalign clear braces from our cosmetic dentist. We'll review your smile, discuss your goals, and partner with you to achieve the flawless, functional smile you deserve.
Why Choose Troisi Dentistry for Orthodontics?
Partnered with Skilled, Experienced Orthodontist
Friendly Dental Team Fluent in Multiple Languages
State-of-the-Art Dental Technology in a Homey Dental Office
Invisalign® Clear Braces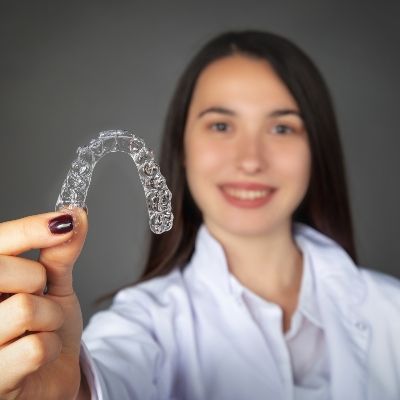 Invisalign is an orthodontic treatment plan that allows us to help patients straighten their teeth without the use of uncomfortable brackets and wires. Instead, clear aligners are used to gently shift teeth into the best position, ensuring a healthy, functional smile for life. While no treatment is right for every patient, Invisalign can be used to straighten crooked teeth, make spacing more even, and create a properly functioning bite.
How Does Invisalign Work?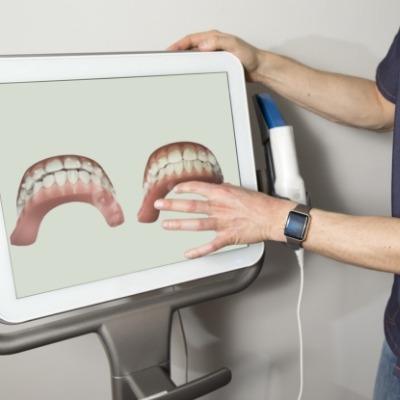 Rather than brackets and wires, Invisalign used a series of plastic aligners to shift teeth into alignment. Each tray represents your smile one stage closer to the desired end results. These plastic trays will be exchanged for new ones as you go through your treatment. What's more, you can easily remove them to eat, drink, and brush. With this kind of flexibility, you can enjoy the same diet you had before starting treatment. You can also brush and floss just as thoroughly as you could before. With traditional braces, brushing and flossing can be difficult as food can easily become trapped in the brackets and wires. The entire treatment plan is usually completed in just eight to eighteen months, and you don't need to visit our dental office as frequently as you would have to go to the orthodontist for bracket and wire adjustments. You'll save time on treatment overall and throughout the course of your Invisalign plan.
Dr. Troisi will outline your treatment plan in detail once you visit her for a consultation, but in the meantime, here are the basic steps of the Invisalign process.
Consultation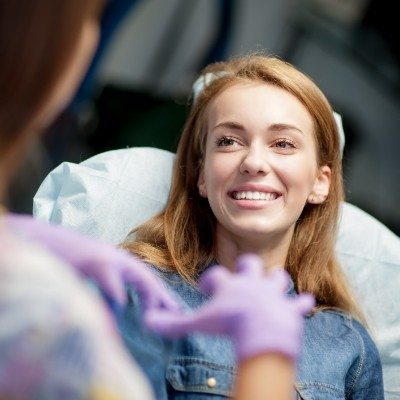 Your first step to a straight smile involves an initial consultation to see if Invisalign is an option for you. Besides a visual examination, your dentist in Chesapeake also takes digital x-rays of your teeth and discusses your lifestyle habits to ensure the clear aligners fit your needs and expectations.
Afterward, you are scheduled for your records appointment. We take digital impressions and images of your teeth to map their movement through the Invisalign lab. This is necessary to create your aligners.
Aligner Manufacturing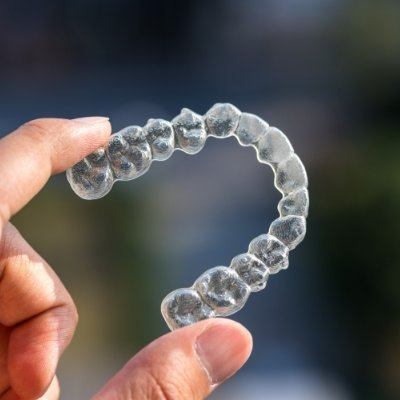 The Invisalign lab uses the information we sent to design your series of custom-made aligners. After approving their mock-up, your aligners are manufactured and shipped to our dental office. This usually takes about three weeks.
Delivery Appointment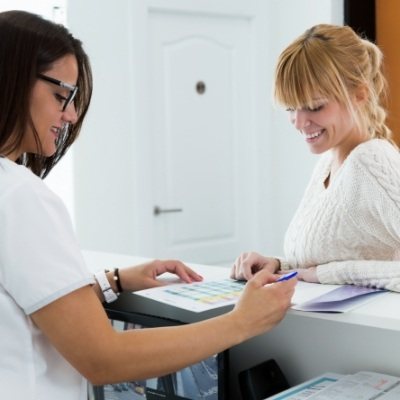 After our dental office has received your aligners, you return to pick up your first set. Before you leave, we may apply attachments to your teeth, which act as little buttons to hold the trays tightly on them to eliminate slipping. They are painless, invisible, and temporary, so there is no need to worry.
Enjoy Your Treatment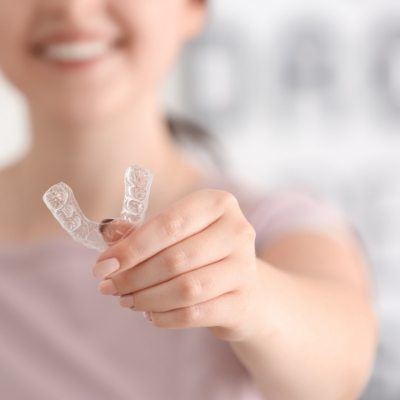 During your treatment, you must be committed to wearing your aligners for at least 22 hours per day. You should only take them out when eating, drinking, or caring for your smile. Since the aligners are removable, you can still eat your favorite foods and oral hygiene is a breeze.
You wear each aligner in the series for a few weeks before switching to the next. It is normal to experience some soreness when switching to a new aligner. As you progress through the series, you will see your smile becoming straighter. The number of aligners you need varies depending on your individual treatment plan, but it takes most patients about 12 months to finish their series. You will not need appointments for adjustments during your treatment because no wires are used to move your teeth, but you will need a checkup visit every few weeks.
Your New Smile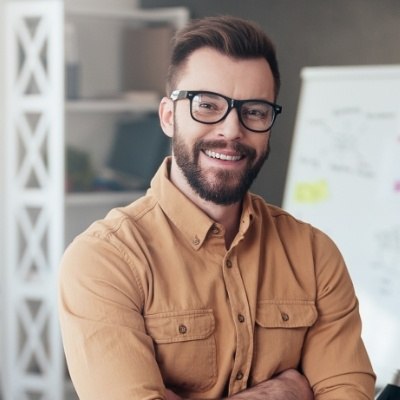 After you have finished your series, we remove the attachments from your teeth. You will need to wear a retainer for 22 hours per day to prevent your teeth from moving back into their previous positions. In a few weeks, your teeth will re-stabilize, and you should only need to wear the retainer at night.
Indications For Invisalign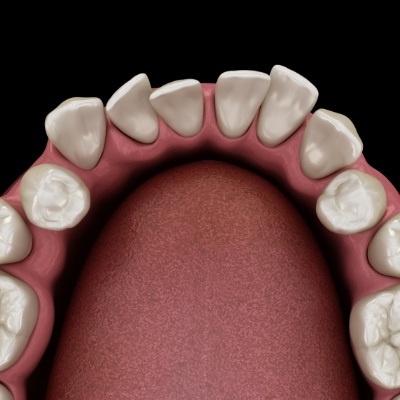 Invisalign can be used to treat a variety of orthodontic issues that range in severity. Whether you're attempting to straighten your teeth or fix bite problems that can cause discomfort and additional issues down the road, Invisalign can do it all.
Crowded Teeth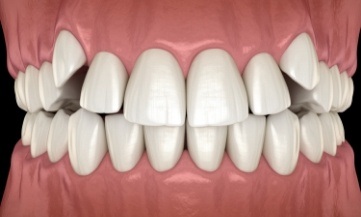 Teeth that are too close together can create tight nooks and crannies where plaque and tartar can become trapped, causing oral health problems such as cavities and gum disease. Invisalign can gently shift the teeth in these areas of the mouth to stand neatly side-by-side, making them easier to clean.
Gaps Between Teeth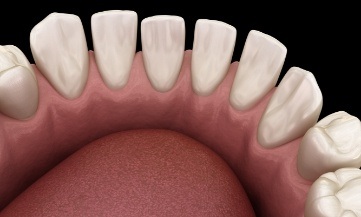 Some people have gaps between teeth that they find unattractive. These can also create hard-to-reach areas for food debris to hide in, increasing your risk of developing bad breath and tooth decay. Invisalign can close the gaps and create a symmetrical and even smile.
Bite Misalignment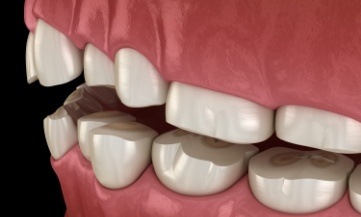 Whether you have overbite, underbite, or crossbite, Invisalign aligners can help. These issues can make it uncomfortable and difficult to chew food and speak. They also leave your teeth vulnerable to grinding and jaw clenching, which can cause excessive wear-and-tear and enamel erosion. Clear aligners can correct these issues to reduce additional damage and problems in the future.
How Much Does Invisalign Cost?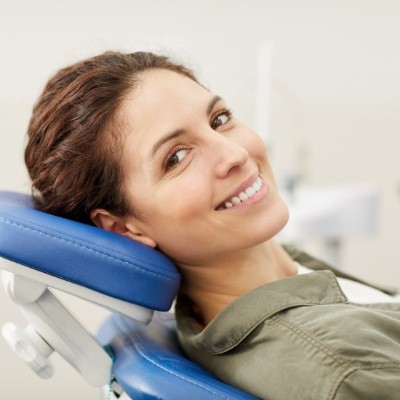 The cost of Invisalign varies based on the number of alignment trays you need and whether or not you need to utilize advanced orthodontic services, like rubber bands for bite alignment. In most cases, the cost of Invisalign treatment is comparable to the pricing of traditional orthodontics. Patients will typically not pay more than an additional $500 to $1000 for the increased comfort, convenience, and cosmetic appearance of Invisalign treatment. Best of all, most dental insurance plans now offer the same coverage for clear braces that they do for bracket and wire orthodontics.
Do You Need to Wear a Retainer After Invisalign?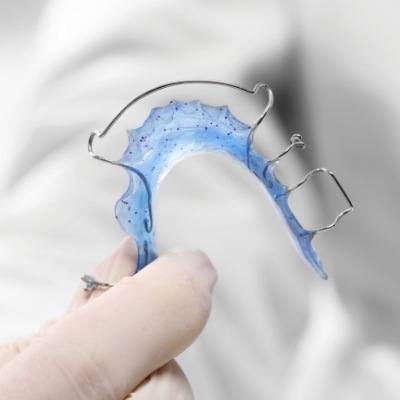 Many patients think that choosing Invisalign orthodontic treatment means they won't need to use a retainer, but this isn't the case. Retainers ensure your newly aligned smile stays in its new position. In many cases, we can now use clear retainers just like your alignment trays. That means you can continue to smile with confidence while wearing your oral appliance.
How to Get the Most Out of Invisalign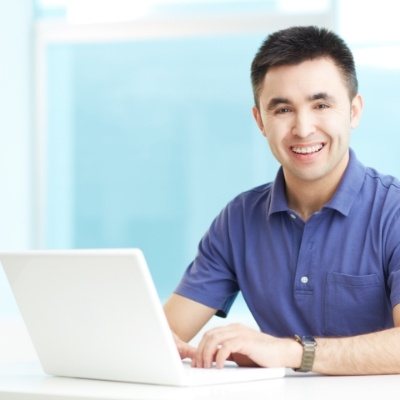 Invisalign treatment can literally change your life, but it requires some commitment on your part. We want to make sure that you know how to get the most out of your treatment, which is why we've compiled some easy yet helpful tips to ensure success. Read on to learn some of the best ways you can improve your day-to-day life with Invisalign as well as how to care for and clean your aligners.
Commit to Wearing Your Aligners for 22 Hours a Day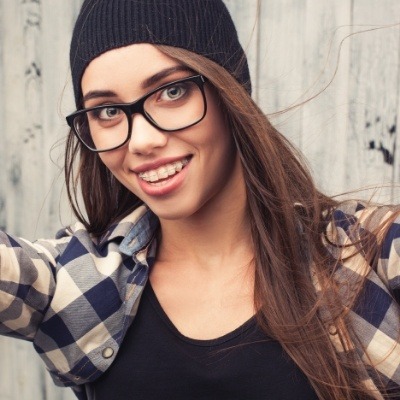 One of the most important ways that you can remain on schedule with your treatment is to commit to wearing your aligners at least 22 hours a day. This will ensure that you're keeping up with your treatment, gradually straightening your teeth for the results that you desire. This may sound like a lengthy time period, but you'll get used to wearing your aligners before no time. Then, you'll just have to take them out for eating, drinking (anything other than plain water), and performing oral hygiene.
Change Your Aligners on Time and in Order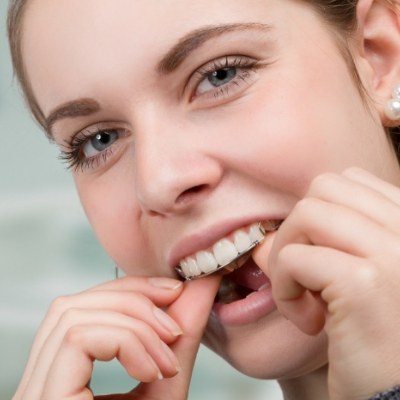 It's important that you follow our instructions on exactly when to switch out your aligners. Preemptively switching to the next tray in your series can negatively impact your results. That's why it's incredibly important to stick to your treatment schedule. You will typically move on to the next tray in the series after about two to three weeks.
Know How to Care for Your Aligners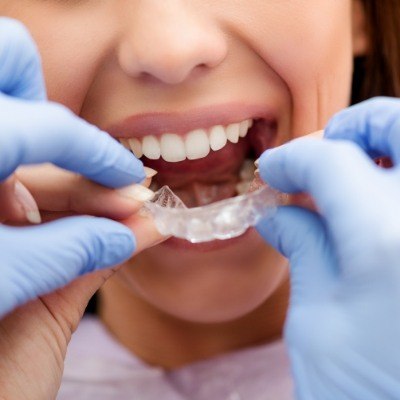 Keeping your aligners clean is not only imperative to the success of your treatment, but it also keeps your trays clear and discreet. You should wash your aligners with a nonabrasive toothbrush, toothpaste, and room-temperature water. Avoid using hot water because it could permanently warp the plastic. Additionally, it's important to brush your teeth after eating. Lingering food debris, especially from foods rich in color, can stain your aligners. This can cause oral health issues, but it also makes your aligning treatment noticeable.
Properly Use Your Retainer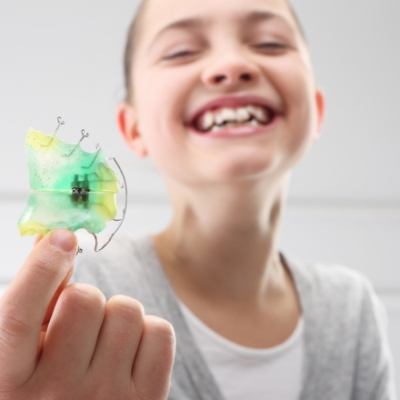 After you invest your time and money into Invisalign treatment, it's vital to the permanence of your newly positioned teeth that you wear your retainer after your treatment is complete. Typically, we will ask you to wear it for 24 hours during the first couple of months, and then back off to nightly use, following by nightly use only about three times a week. However, this will depend on your specific smile and alignment.
If you have any additional questions or want to schedule a consultation, request an appointment with our dental office today!